Plastipack Limited
Established in 1998 Plastipack are a niche manufacturer of floating water solutions for swimming pool and industrial covering market. Focusing on quality, performance and customer service, Plastipack brings 20 years of experience in manufacturing and material design to develop materials to meet the needs of our customers.
Our Vision
To produce high quality, energy and resource saving products
Our Mission
To provide the best quality products and first class service for our customers
To be the niche product leaders in our marketplace
Offer our customers a choice of products
To expand internationally, improving the growth and profitability of the Company
Make a fitting contribution to our people and the community
Peter Adlington, Managing Director
Peter has been involved in several successful businesses as an entrepreneur. A year prior to establishing Plastipack, Peter embarked on a Business Growth and Development Program, this proving to be the turning point for Peter and the way in which he set up and took Plastipack forward.
Peter is passionate about his staff, products and the community, taking an active interest in local business affairs. He is involved with the Hastings ProfitNet Manufacturing Group, a Board Director of Ten Sixty Six Enterprise Ltd and Hastings and Bexhill Renaissance Ltd. He is also on the Steering Groups of The East Sussex Hub Manufacturing, East Sussex Enterprise Hub and The Hastings Product Development Centre. These have allowed Peter to help promote both manufacturing and the benefits of international trade throughout the locality and the South East of England.
Peter remains the leading force at Plastipack and regularly visits with our customers in the UK and overseas to build and maintain relationships with customers old and new.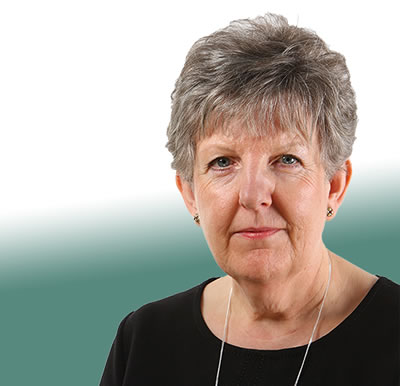 Pauline Ralph, Director
Following a long career in management accounts and administration within the local Hastings area, Pauline joined Plastipack in 1998. In 2002 Pauline successfully completed a Management Course, and was promoted to General Manager in May 2008. Pauline's strong relationships with our customers have been crucial to the growth of the business, and she was made a Director of the company in 2012.
Ian Jones FCA, Finance Director
Ian joined Plastipack in August 2008 and is a qualified Chartered Accountant, earning his qualification with a local firm of accountants. Ian was head hunted by a local manufacturing company in 2001 as Finance Director. Ian brought a wealth of experience, skills and system knowledge to Plastipack and has steered the future of the management accounts, computer system and the setting up of the CRM system. His hard work and dedication to the company have meant that in late 2018 he was made Finance Director of the company.
Timothy Fielder, Product Development Manager
Tim joined us in 2012 as Technical Sales Engineer, after successfully completing a BSc (Hons) degree in Product Design with Professional Practice at the University of Brighton. His degree was largely focused on sustainable design solutions, and has made him well placed to advance through the company to ultimately head up our Research and Development department. Tim is heavily involved in the testing and development of new products and coaches our placement students to ensure that their time with us is beneficial for both the business and the student's individual learning and career development goals.
More recently, Tim has taken a leading role in driving the business into the future, and attends exhibitions and trade shows with Peter to meet and develop relationships with our customers and suppliers both in the UK and overseas.
Steve Groombridge, Production Manager
Steve comes from a military background, and joined Plastipack in 2006 as an Operative. He has since worked his way up the ranks to become our Production Manager.
Steve's role involves managing the factory floor and our production team. Steve has recently taken an increased part in the future planning and development of the business with Tim, and he now attends trade shows and exhibitions alongside other members of the team.
Steve Harris ACA, Company Accountant
Steve is a Chartered Accountant, and joined Plastipack in April 2019. Prior to relocating to Rye in 2017, Steve grew up in Maidstone and earned his BSc (Hons) in Psychology at the University of Kent, achieving a First Class Honours. Steve's role at Plastipack is focused on preparing monthly management accounts, as well as managing payroll and HR for the company. Steve looks forward to helping improve the business and taking a key role in taking it to the next level.
Stephen Daly, Customer Services Manager
Stephen joined Plastipack in July of 2018 as Customer Service Manager. Stephen is truly passionate about people and customer service and joins us after a successful career in the insurance industry.
Stephen's role is heavily focused on the sales and logistics of our products, and he is our customer's first point of contact for any new or ongoing orders. Stephen often attends exhibitions alongside Peter and the team to meet with customers and suppliers both in the UK and overseas.
Sarah Duggan, Marketing Executive
Sarah graduated from Cardiff University in 2009 with a degree in Journalism, Film and Media and worked for many years in publishing and design roles in London before moving to the South Coast and joining Plastipack in early 2018 as Marketing Executive
Sarah's creative background makes her well placed to look after our websites, design our brochures, look after Social Media and organise our exhibitions, among her other duties